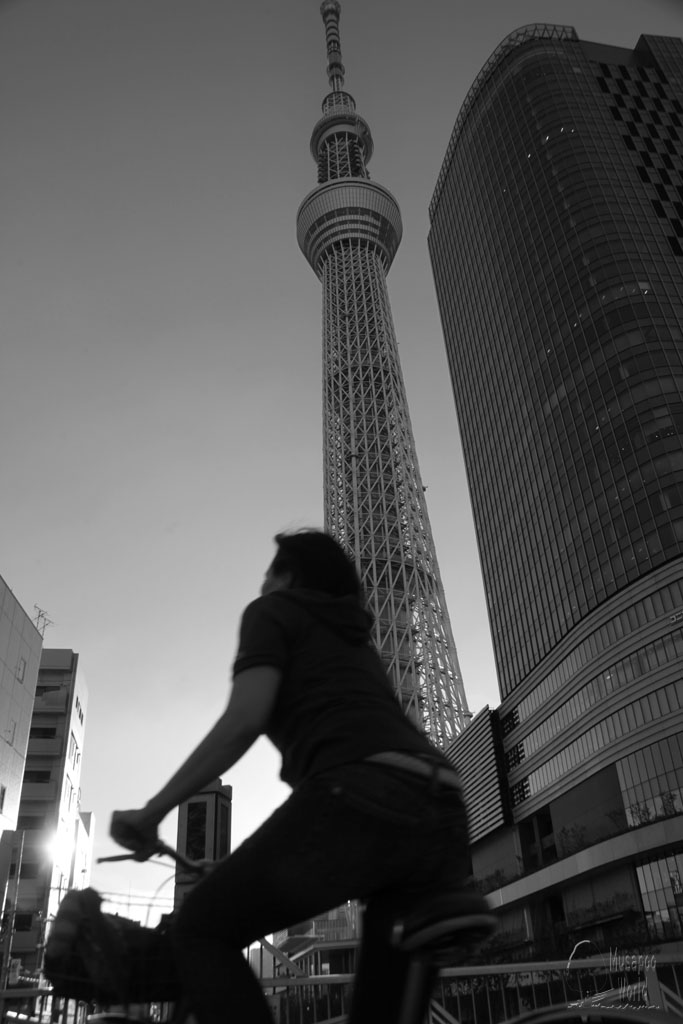 スカイツリーのすぐ近くまで来た。
ここにも自転車が行き交う。
それを見てなぜか安堵した。
日常生活が続いているのだ。
スカイツリーを中心に街の近代化が進むことは悪いことではない。
でもそこに暮らす人たちの生活の場がなくなるのはけっして良いことではない。
古いものと新しいものがうまく組み合わさって、
パンツ一枚でも水撒きができ、
子どもを自転車に乗せて買い物ができる街になって欲しい。
I came very close to the Sky Tree.
Bikes come and go here as well.
I was relieved to see it for some reason.
Everyday life are followed.
Not a bad thing that the modernization of the city.
It is not a good that lived people never no longer there.
Combination of old and new works,
I want to become a city,
that can even watering wear only "SARUMATA(Japanese Underwear)",
that can be buy to foods shop at the bike with children.